How to create trustworthy systems, Bluesky takes flight and US senators talk transparency
The week in content moderation - edition #158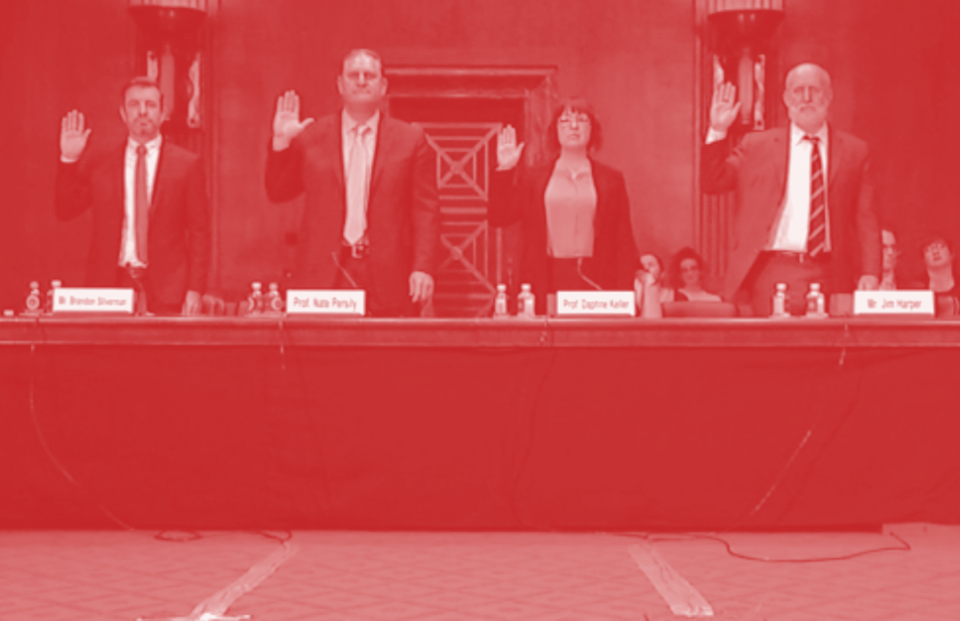 Hello and welcome to Everything in Moderation, your weekly inbox-sized guide to online safety and content moderation. It's written by me, Ben Whitelaw.
A warm welcome to folks from Moonshot, Facebook, Discord, the University of Michigan, Bumble, NewsGuard, Global Counsel, Unitary and elsewhere. Also I want to thank the latest (and 14th) EiM member, and all members whose support helps keep the newsletter sustainable at a time when it's needed most. You can join them for less than $2 a week (I also provide expensable invoice/receipt, if you catch my drift).
What follows is everything I've read this week organised into something resembling a vaguely coherent breakdown. I hope it's useful — BW
---
Policies - emerging speech regulation and legislation
Canada's government has failed to "live up to the standards that it has set for itself" regarding its plans to regulate the internet and should reconsider its approach, according to a law professor. Michael Geist from the University of Ottawa shared his comments in a CBC segment and added that the process was "embarrassing"  and should "serve as a wake-up call". Geist is just one of a number of academics to raise concerns about plans laid out last year by the Liberal government (EiM #133)
The wider context is that Heritage Minister Pablo Rodriguez is under increasing pressure to sell a trio of digital bills to the Canadian public, at a time when relations between the government and platforms are particularly strained. Last week, a Meta representative claimed the company was not consulted on a draft bill to force tech companies to compensate news outlets for content (the government denied this was true). It's a reminder that moderation is politics and politics is moderation.  
This post is for Everything in Moderation members only