📌 The racist-approved platform that isn't Gab
The week in content moderation - edition #61
Every week, when I sit down to write Everything in Moderation, I try to pull together some disparate threads from content moderation coverage that I've read. Sometimes making connections between what has been going on is hard. This week, as I read three separate stories about racism on TikTok, it was sadly very easy.
If you've had enough of reading about the platform's incompetence, this week's edition also includes no less than 12 recommend reads including stories about sex on Zoom, YouTube lawsuits and the usual dose of coronavirus news.
Stay safe and thanks for reading — BW
PS I wrote my first piece from Sierra Leone about endangered orphan chimps, if that's your bag (how could it not be?).
---
🤯 TikTok has a racism problem
If TikTok's most recent moderation problem was buried in its community guidelines (EiM #56), the next is surely hiding in plain sight.
The evidence is compelling:
Al Jazeera reported that British far-right figure Stephen Yaxley-Lennon (aka Tommy Robinson) and hate group Britain First have both set up accounts on TikTok in the last month.
The Tab published a story about British-Sri Lankan TikTok user whose videos were removed without explanation. They were later restored after TikTok claimed they were removed in 'error'.
Two US students posted a frankly disgusting video to TikTok, deleted their account after it went viral on Twitter and rightly got expelled from school, according to The Grio.
There are two different issues at play here, which both point towards the idea that TikTok has a racism problem.
It is seen as a safe place for figures spouting hate - Yaxley-Lennon and Britain First have both been banned from Twitter and Facebook for hateful conduct (Yaxley-Lennon even references it in his TikTok bio). Despite that warning, a number of their recently posted videos on TikTok arguably 'dehumanize an individual or a group of individuals based on protected attributes' (from TikTok's community guidelines). And yet no action has been taken. Meanwhile, the US student was not banned from TikTok and was able to create another account right away.
Its algorithms appear to be penalising minorities - The bias within artificial intelligence is well-documented and widely agreed to affect women and minorities most starkly — some facial recognition systems record error rates as high as 34.7%. Stars like Lizzo have had videos pulled down without reason.
It's frankly all too familiar. Despite having watched other social media platforms fail to deal with both user-led and algorithmically mandated racism over the last decade, TikTok appears to be going down the same path. It's looking right now like Gab-lite.
What can be done about it? Well, a recent paper on artificial intelligence and race by the Transatlantic Working Group on Content Moderation and Freedom of Expression (phew!) recommended greater public transparency and media literacy as ways to combat these challenges.
Sadly, I don't expect Chinese-owned ByteDance to do either of those any time soon. (And, no, I don't count PR-exercises like this).
🏥 Public health platforms? (week 7)
Many, many COVID-19 related reads this week, some serious and a few less so.
🎗 Not forgetting...
The CEO of crypto company Ripple, the fantastically named Brad Garlinghouse, resorted to taking YouTube to court to have fake accounts bearing his name removed. I liked this quote he gave in this piece: "YouTube did $15 billion worth of revenue last year.  You're telling me they can't spend more money to police their own platform?"
An impersonation scam involving cryptocurrency is now heading to the courts — but the average person has far fewer options
Kaitlyn Tiffany writes in The Atlantic about why the Internet in the time of COVID-19 isn't as good as we initially thought.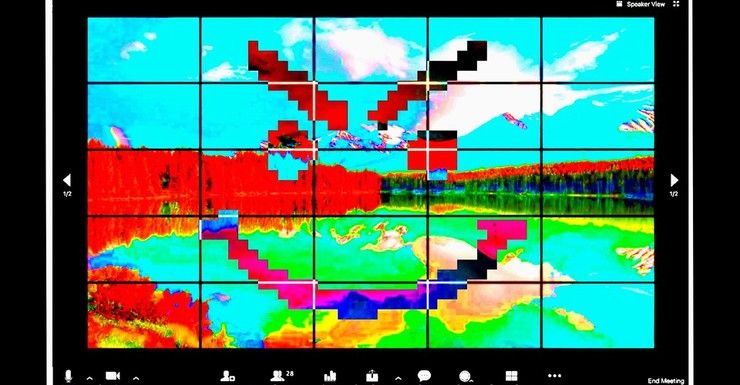 After a few weeks of faith in the possibility of online utopia, the cracks are starting to show.
A newly published study looking at the American College of Surgeons' community forums found 43% of threads contained unsafe advice although much of it was corrected by other doctors. (via @RichMillington)
Europe PMC is an archive of life sciences journal literature.
---
Everything in Moderation is a weekly newsletter about content moderation and the policies, products, platforms and people shaping its future.